Dog City — a leading Yekaterinburg pet products retailer, has chosen Smartix parcel lockers to automate delivery. The network includes an online store and a distributed logistics network in 10 Russian cities. According to the terms of the project, the customer launches 15 devices placed in various locations for the convenience of end customers.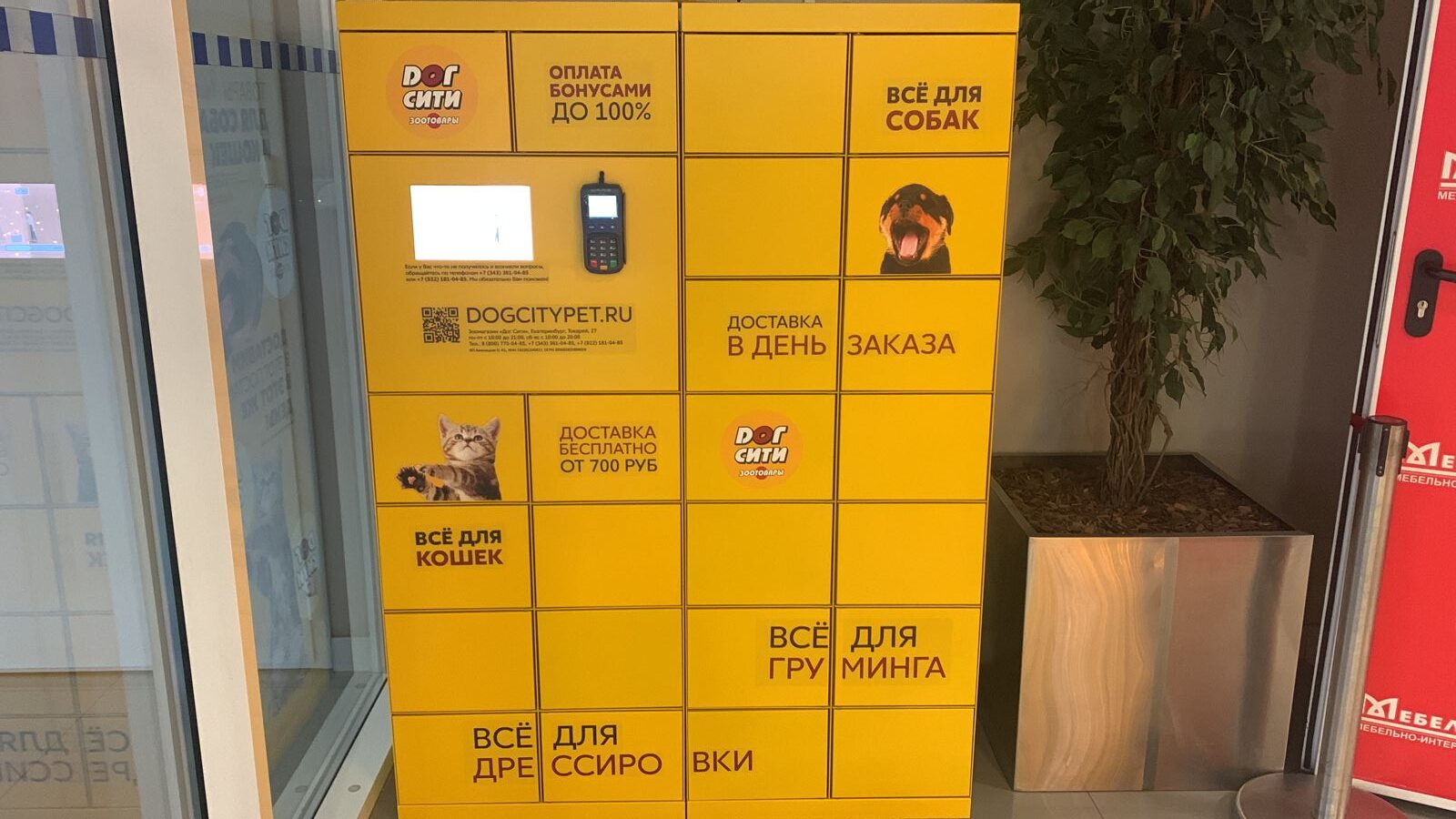 Smartix specialists completed integration with the store's website to automate information exchange — the system includes a universal API for integration with related systems.
For fiscalization of payments, integration with the cloud fiscalization system, selected by the customer on demand was carried out. On the server of the Smartix system, full statistics on payments are available — a list of fiscalization operations with statuses, fiscalization parameters.
Smartix parcel lockers support dispensing of prepaid Dog City orders, as well as payment on the device via a POS terminal.
For buyers, delivery to parcel lockers can be compared in terms of convenience with courier delivery. At the same time, this approach is much cheaper for the customer. After one-time placing orders by courier, customers can receive them at any time. There is no longer a need for the physical presence of the buyer at the point of delivery, waiting and adjusting the couriers to a specific time.
Smartix software supports detailed monitoring of each parcel locker cell — employment, serviceability, fouling. In addition, the state of the equipment is monitored, notifications about the status of hardware components and events are sent. Supports remote update of the locker's network.
Smartix specialists offer one of the best solutions for delivery automation in any business area based on turnkey parcel lockers, using the most modern and affordable technologies. If the customer already owns a network of lockers from different manufacturers, Smartix specialists are ready to launch modern locker's software for the existing network of devices.