Recently, the demand for online sales and personalized delivery of goods and food has increased significantly. Along with the growth of this market number of tasks need to be solved also increases. For example, the issue of physical and epidemiological (because of the spread of COVID-19) security, measures to reduce logistics costs to maintain competitive prices, ways to implement the most modern solutions to improve business processes and the convenience of end customers.
Ability to comfortably and safely receive any goods from online stores is becoming one of the key economic needs of a person. Taking into account this fact, an increasing number of developers of residential complexes are considering the installation of automated points for picking up online orders in already completed residential areas. And some companies choose to integrate lockers at the design stage.
Depending on the class of the residential complex, various locker formats are used — installation of devices in entrances or halls, installation on floors (relevant for houses with limited access for residents to their floors on the basis of access control systems for elevators), installation of personal devices in apartments (cells near the front door with two-way access).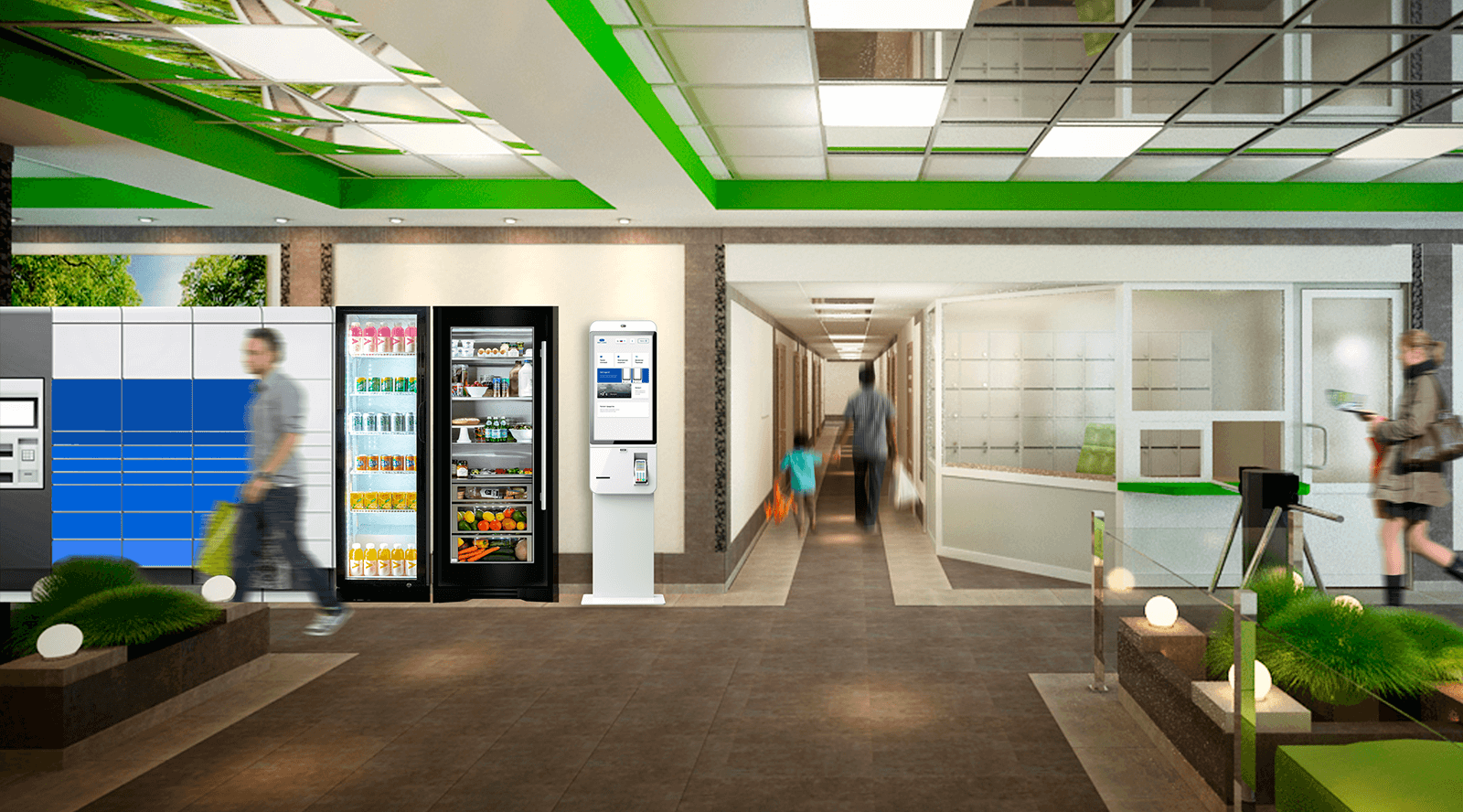 Advantages of automated lockers for residential complexes in comparison with courier delivery:
1. Optimization and cheapening of delivery without the need for a courier to visit each apartment — one-time placement of all packages and the removal of unclaimed/returned ones.
2. No more necessity for client be at home. Usually, pick-up time is limited by evening hours or weekends only. Solution allows to place and pick up orders by users at convenient time 24/7.
3. No more personal contact between the courier and the client — hiding data and the exact address of the recipient's residence, excluding stalking, excessive attention from the courier. It is also relevant in the current epidemiological situation with Covid-19.
Why choose us
As a professional developer of locker's software, we offer a solution for residential complex developers, the distinctive features of which are:
1. Any modifications and customization of our software package for any requirements of the developer. Perhaps it is our system and specialists who will be able to solve your specific tasks for automating e-commerce delivery for residents.
2. Implementation of corporate identity. We carry out all the work on a complete basis for the design of interfaces and their implementation in compliance with all branding requirements. The interfaces are web responsive and are suitable for any format of locker screens.
3. Integration with any internal residential complex systems. For example, integration of our software solution into an existing cloud service or server software designed to communicate with residents (mobile or web application for billing, receiving notifications, feedback, etc.). As a result, residents have access to additional functionality for receiving packages through the locker in already familiar application, originally launched by the developer or management company.
4. Implementation of various scenarios for inserting things. By the customer's phone number or address — courier enters the customer's number or apartment, the corresponding cell opens. After placing an order, the client receives an SMS or push notification.
Integration of our solution with any management systems for apartment buildings allows to check the availability of data about the tenant for the correct placing of packages into the appropriate cells.
5. Support for our ready-made Android/iOS mobile application for couriers, which is used to interact with the locker — scan QR codes, placing into cells, withdraw unclaimed orders, inform responsible persons about equipment malfunctions or contamination of cells.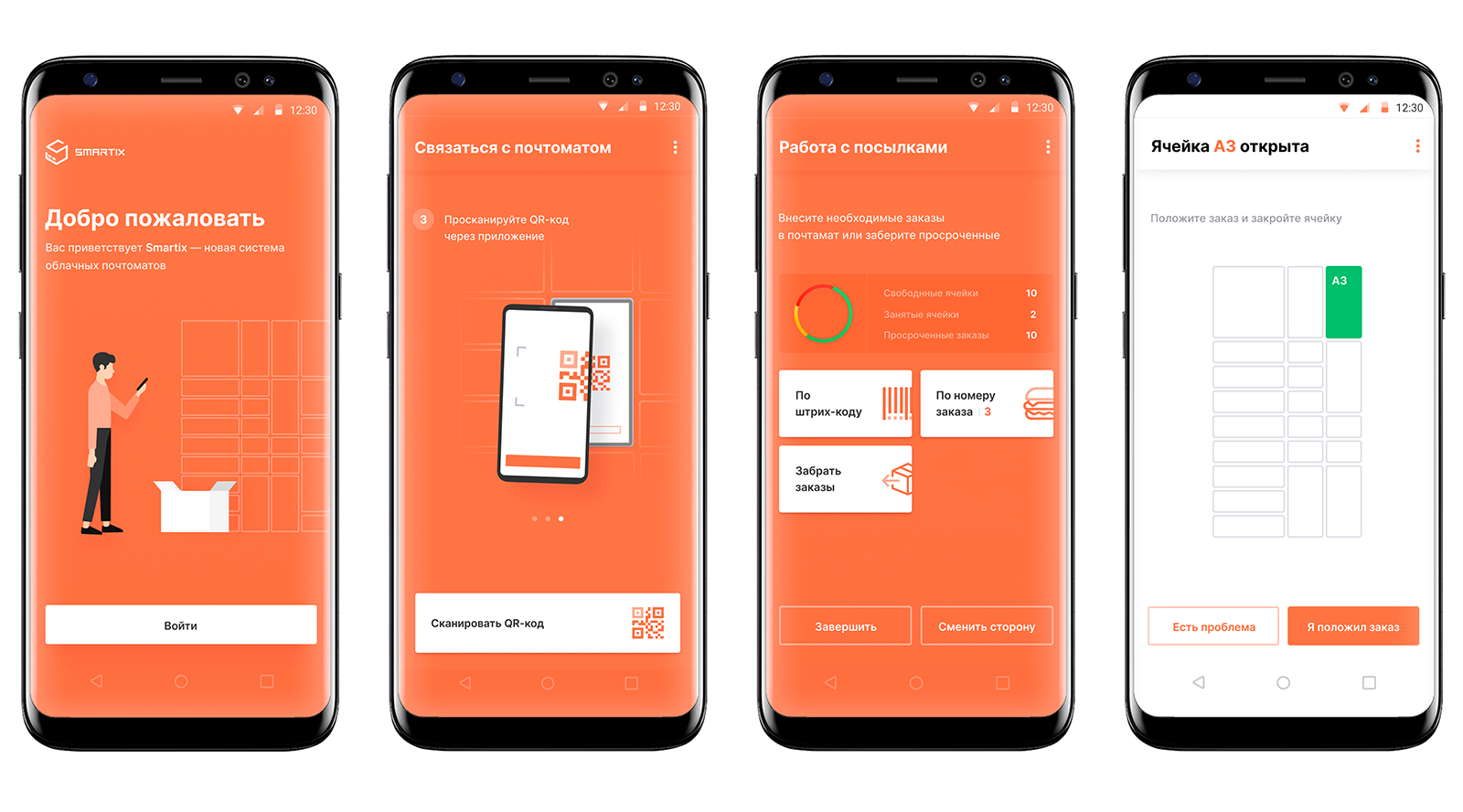 Complete lockers and all-in-one service devices
Our company closely cooperates with the manufacturers, so we are ready to offer a complete hardware and software solution, including various control modules and different lockers.
Thanks to custom-made cell sizes, door types (transparent, opaque), built-in cooling systems, as well as the flexibility of our software, we can offer not just a device, but deploying of all-in-one functionality.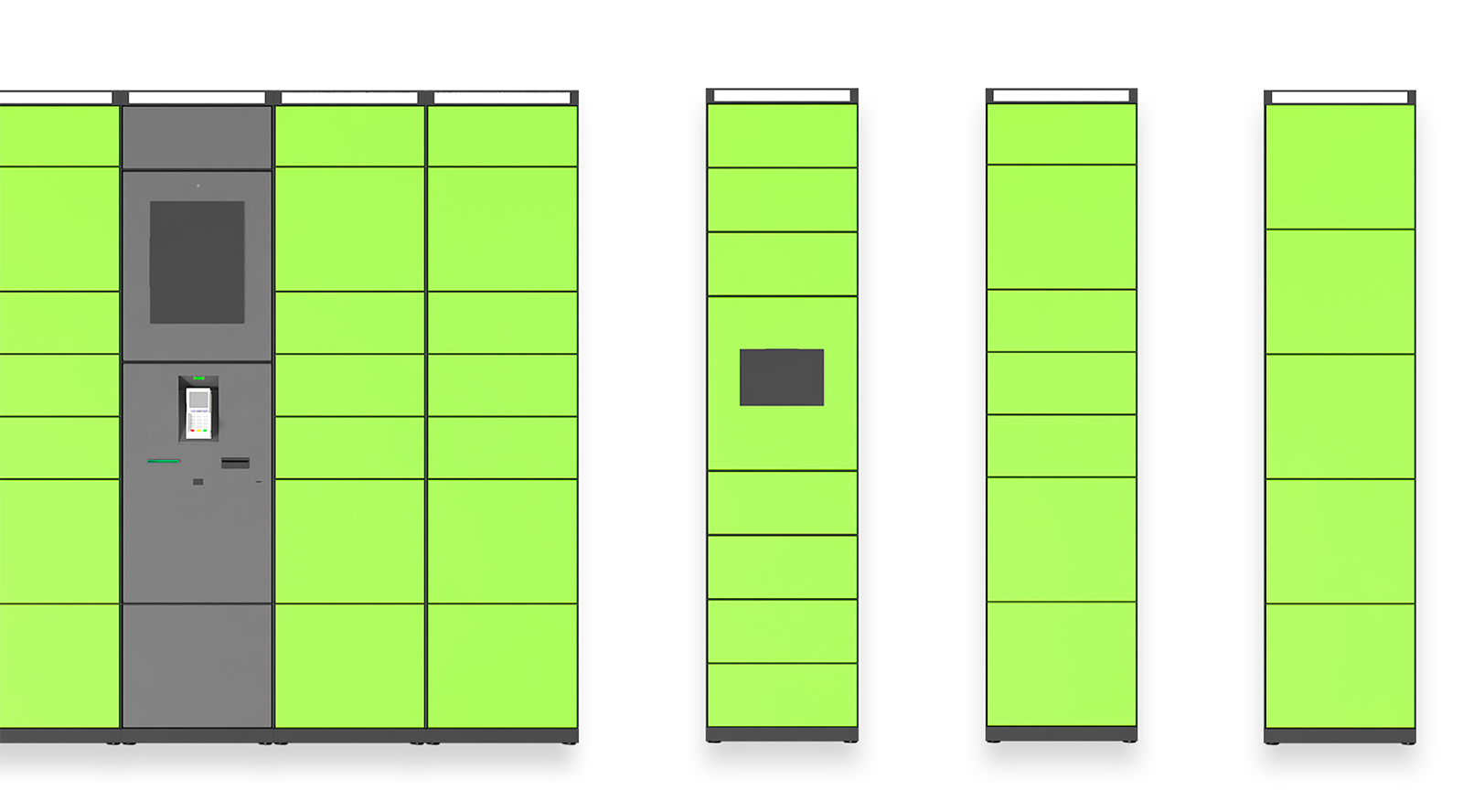 Such a device will allow, for example, to simultaneously combine:
Delivery and return of packages and online orders
Delivery of ordered food and ready meals
Vending functionality — showcase with transparent doors for direct sale (fresh modules)
Dispense of medicines with special delivery and storage conditions
Transferring of any goods — relevant for laundries, dry cleaners, repair shops, etc.
For delivery of perishable goods, in addition to refrigerated lockers, we offer smart refrigerators for launching micro markets for groceries or ready-made food in the halls.
For the convenience of residents, we also offer the installation of self-service kiosks to pay for utility bills of the local management company or any third-party services — mobile communications, security, digital entertainment, etc.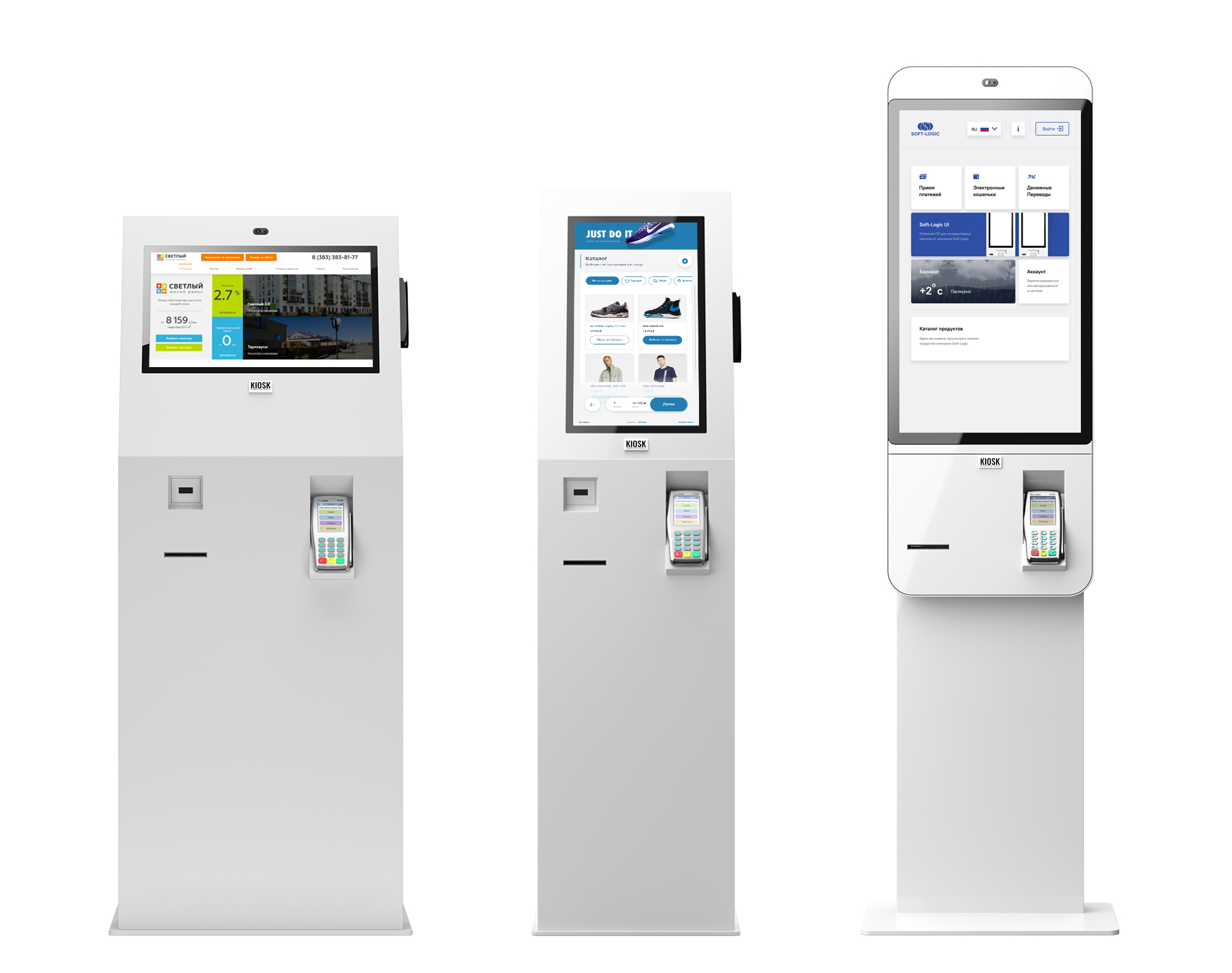 Residents will be happy to have an alternative payment channel for regular payments right in the house. The kiosk can also be used as an information panel. Our capabilities allow us to open any sites and web content on kiosks.
Result
Choosing our company as a supplier of solutions for the automation of delivery, the customer receives a turnkey solution based on the most advanced technologies available in monetary terms. If your company have ready-made network of devices from various manufacturers, our specialists are ready to refinement the solution for deploying software via the existing network of devices.
In addition we are ready to offer other solutions for automation of residential complexes, for example, smart mailboxes. The devices can significantly reduce the area for classic mailboxes. It is no longer necessary to install a personal box for each apartment — the courier leaves a letter in one of a smart cells and user receives notification via SMS, in the messenger or in the mobile application.
Are you a builder or management company and are considering options for automating a modern residential complex? Contact us, we are ready to provide more information about locker's equipment and conditions for the development of individual projects.